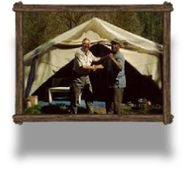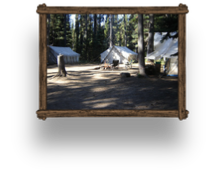 CAMP 2 Located 10 miles from the trail head. We start from the main Trail Head at 1900 foot elevation and climb to 5500 foot elevation. This camp is great hunting all season from September to November.
CAMP 3 Located at 1900 feet se use this camp for our spring bear hunts. This allows us great access to hunt units 14 and 19 at the same time. Camp is for spring bear and the late muzzleloader elk hunt.
CAMP 1 Located 1/4 mile from the only road in the area. Don't let this fool you, this road closes early in the season due to snow conditions. Camp elevation is 7400 foot. We hunt from this camp between September and mid October. All of our summer vacation (fishing, trail rides, hiking and 4X4 tours) are done from this camp.
CAMP 4 Depending on the weather it can either be a 6 or 12 mile horse back ride to camp. Elevation of camp is 8200 foot, located in unit 14. This unit is only open for 2 weeks in October for general season. Quite often the bulls are still bugling.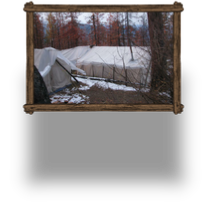 ELK TROPHY ROOM